By Shyaam Raawool
Director –Indian Institute of Knowledge And Development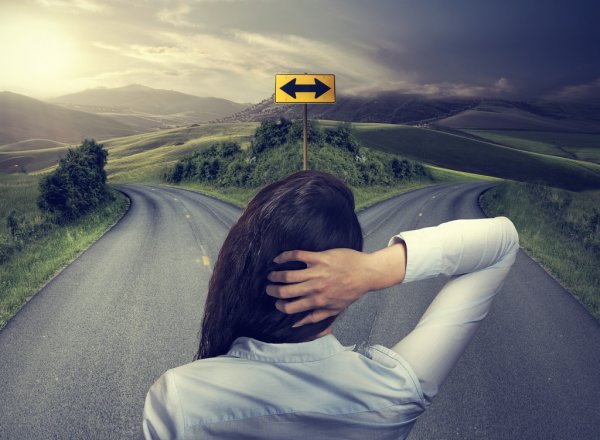 10th results being declared, all the colleges would be soon beginning with their new academic year. But at the moment a single question would be popping in the students' minds & troubling their parents – "Which career is suitable for us? Which degree or course will give us better employment, career or earning source after completion of our academics?" This is the most important & crucial 'Cross Road' in every student's life. If you are unable to take the right decision now, then your entire career may get wayward!
Remember, while taking decisions regarding your academics don't think about today but the scope for that particular degree or course after 3 to 5 years as per your course tenure. Analyse the present scenario as well as the future demand, changes & opportunities available in industries, in a segment where you want to make your career.
Nowadays, the job market industry is changing gradually. 10-15 years ago, only your certificate was valued but today along with your certificate your domain knowledge gives you an added advantage over the growing competition. Therefore, while you are learning focus on knowledge gaining rather than only exams. Today industries are looking for 'Job Ready' candidates with domain knowledge. Therefore, to keep yourself a step ahead, you should acquire some skills or gain knowledge of your desired career choice. Start learning these skills along with your academics. Therefore, you should ideally make your career choice at class 10th. But if not by then, then latest by class 12th, you should have a clear mind-set about your career choice.
Another crucial aspect one should learn & build during their academics are the 'Employability Qualities'. A few months ago, AICTE (All India Council for Technical Education) published a report stating that 54% of Mumbai University students are 'Unemployable'! They may have the degree with a good percentile but lack of 'Employability Qualities' had driven them away from employment. That means to get a job only academic performance is not enough but you have to build the employability qualities like Communication, Learning Skills, Team Work, Initiative, Decision Making, Problem-solving skills & leadership qualities, which you should master in order to survive in today's world. Try to acquire these attributes during your college days. Make sure along with the subject knowledge you are also employable.
In Maharashtra, more than 16 lakhs students are graduated from the universities every year. Everyone won't be getting a job immediately; therefore while making your career choice you should also work on the 'Plan B' i.e. is 'Self Employment'. If you have the technical skills & knowledge about your subject then self-employment is a better option. Plan your self-employment option well in advance. After completion of your formal academics, make sure to gain some practical knowledge. Learn & practice some management & administration skills, for that work in a sector in which you want to start your business for at least 5 years. Study the Market, Customers, Service, Lead generation etc. Stay focused on learning rather than earning during your employment phase. Your Employer phase will definitely fetch you a lot of earnings, if you utilise your 1st phase strategically.
In this series, we will be discussing some courses which will not only give you jobs but also the opportunity of 'Self Employment'. Courses like Optometry, DMLT, Nursing, Radiology, Dietician, Pharmacy, Architect, Digital Marketing, CA, CS, CFA, CFP, FRM, Psychologist, etc. have the potential to make you successful. In our upcoming articles, we will be discussing each course in detail.